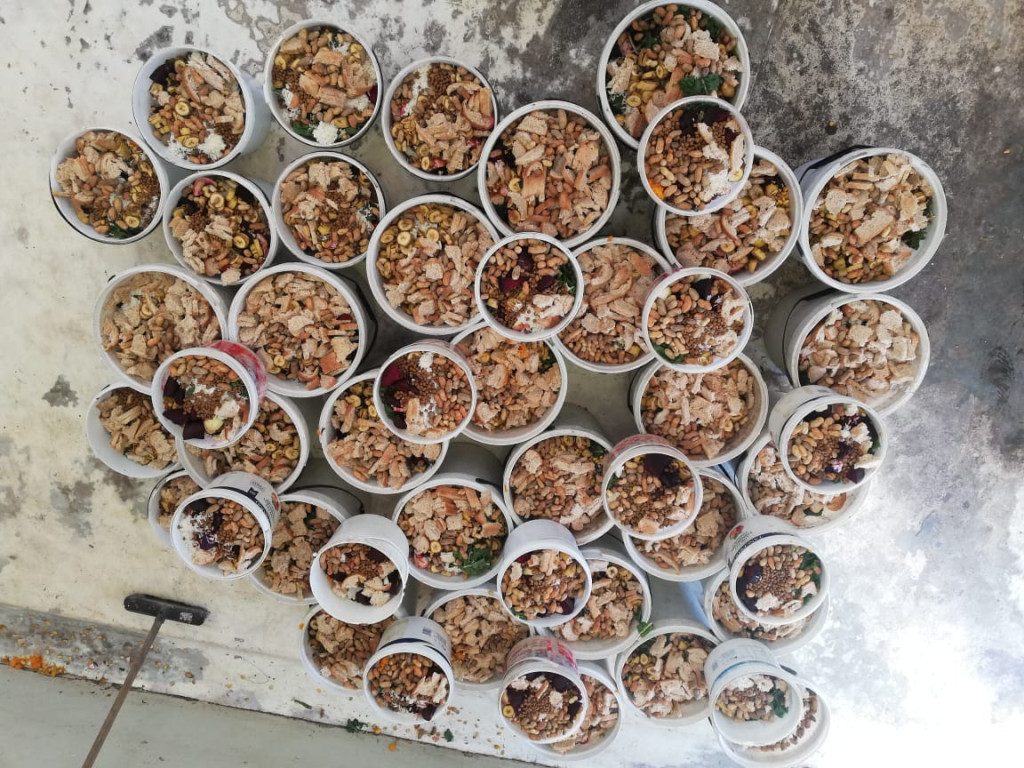 Any given day our animals could enjoy any or all of the following:
Appels
Oranges
Plums
Naartjies
Corn on the Cob
Cooked Corn 
Cooked beans and barely
Freshly baked whole meal bread
bannanas - of course! 
Beetroot
Sweet Potato or Jams
Pumpkin or Butternut
Onions 
Spinach
Beetroot Leaves
Carrots 
Pineappel
Grapes 
Watermelon
Eggs.
Rice
Samp
Peanuts 
Monkeyballs
Approximately 480kg of food goes into Monkeyland's forest every day to feed the nearly 600 primates. They get fed twice a day to make sure everyone gets food even if they wanted to sleep in a bit!  Our team cook and prepare the food for them daily as you know fruit that has been cut does not do well standing for too long nor cooked food.